Dr. Carol Viera's Biography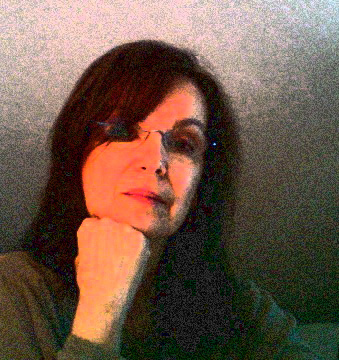 Carol Viera, Ph.D., FDN-P, MBECC, is a holistic psychologist/neuropsychologist, pioneering performing arts psychologist and coach, certified FDN practitioner, board certified holistic health practitioner, artist, educator, co-director of the Frequency Band and owner/creative director of Air-ev Productions. For over 35 years, Dr. Viera has worked nearly exclusively with performing artists and other creative individuals; also, for nearly all of her life, she has been living inside the arts world. Her individualized approaches to practice, performance, auditions and other forms of musical/artistic challenges/expression (including in life), aim to inspire, elevate and empower your own unique possibilities through supporting your exploring, updating, rewriting and rewiring/transforming your mental, emotional, physical (and spiritual) understanding of and approaches to yourself, your art, your industry and your world. Her functional/holistic approach prioritizes your life, your purpose and your art/expression, in that order.

Read on for more about Dr. V's approach, credentials, experiences and inspirations.

While her style is "out of the box," Dr. Viera's approach is, nonetheless, based in evolving cutting-edge science and ancient traditional wisdoms, and has supported many hundreds of individuals, in various genres, as they discover and navigate important physical, mental and emotional changes that are an inevitably needed and integral part of evolving art and life. Such 'calls for change' can crop up in any part of life - including basic lifestyle, everyday practice and performance or in specific areas such as physical injury, stress related illness, mental entanglements and performance worry. Dr. V. not only has worked extensively in these areas with others, she has experienced them first hand herself - many times!

A little background... Dr. Viera was born in Massachusetts, lived also in New York and Chicago and has traveled the world, a few times. She was drawn to music and art at an early age, first soloing on voice at age six (as she emerged from a gift-wrapped laundry basket) and later, at age eight, on piano. Additionally, she enthusiastically embraced dance - ballet, jazz and modern - and studied and performed for a number of years, including experiencing and recovering from injury along the way. Further, after early forays into crayon creativity, she went on to study art at School of the Worcester Art Museum (drawing), Massachusetts College of Art (photography) and University of Massachusetts (drawing, painting, printmaking, sculpture and ceramics).

Alongside her continuing musical, dance and artistic pursuits, and driven by the desire to explore those often untapped regions of the mind and spirit that elevate art (and all life), Dr. Viera further pursued training and research in cognitive psychology, neuropsychology, functional health (lifestyle medicine/mind-body nutrition/functional diagnostic health), rehabilitation, somatic based psychotherapies, and spiritually based mind-body interventions, while developing, too, her own version of the "three overlays" of art (and life) - originally developed together with her husband, Norman Bolter, in their work with musicians - physical/robotics, skill and choice, integration and art/connection. And the explorations continue!

Dr. Viera holds degrees from the University of Massachusetts in Amherst (B.A. in psychology and art, magna cum laude, Phi Beta Kappa), Boston College (M.Ed. in rehabilitation, psychology) and the University of Illinois in Chicago (M.A., in psychology, clinical-developmental, clinical neuropsychology; Ph.D. in psychology, clinical-developmental, clinical neuropsychology), winning numerous awards for academic, clinical and research excellence.

Dr. V. continued studies in piano and voice privately (the latter primarily with Beatrice DoBelle of Boston Conservatory), music business at Berklee College of Music (most notably with George Howard), received graduate certification in mind-body nutrition from the Institute for the Psychology of Eating (world leader in its field), received FDN practitioner training and certification at Functional Diagnostic Nutrition ® (FDN), received board certification as a holistic health practitioner (AADP), and completed coach training from MentorCoach (the international leader of coach training for mental health practitioners).

During her graduate, postdoctoral and subsequent training, Dr. Viera's primary mentors and thought-provokers have included international leaders in the fields of imagery-based cognitive research and therapies (including T.X. Barber, Ph.D. and Joseph Cautela, Ph.D.), mind-body medicine (Ted J Kapchuk, O.M.D.), somatic based psychotherapies (Richard Schwartz, Ph.D., Besel van der Kolk, M.D. and Pat Ogden, Ph.D.) and functional diagnostic health (Reed Davis and Michael McEvoy). Her spiritual inspirations include many evolved souls and the "great church," Nature.

Dr. Viera is a member of the American Psychological Association (APA), including Divisions of the Psychology of Aesthetics, Creativity and the Arts, Clinical Neuropsychology, and Media Psychology; the Performing Arts Medicine Association (PAMA); and Association of Functional Diagnostic Nutrition Professionals (AFDNP).

Dr. V. has taught at both Tanglewood Music Center and Longy School of Music and has offered live masterclasses, clinics and ensemble/class coachings throughout the country and abroad, including at Boston Conservatory, Lamont School of Music at Denver University, Eastern Washington University, Governor's School for the Arts, and Duquesne University.

In addition to her solo work with individuals and groups (face-to-face and via Skype or FaceTime), Dr. Viera often works jointly with her husband, Norman Bolter using a variety of media (including their YouTube channel). Together they have authored several papers and booklets on music-making, including Methods of Effective Practice, It's Not All in the Air and Metronome Meditation, created numerous pedagogical videos and conduct joint masterclasses in the USA and abroad, including in Iceland, Denmark, Germany and Wales. Further, Dr. Viera co-founded the Frequency Band with Mr. Bolter and, as owner/creative director of Air-ev Productions, oversees the publishing of Norman Bolter's compositions and produces recordings by Mr. Bolter and the Frequency Band. With Mr. Bolter, she also co-leads ongoing Frequency Band workshops and co-directs the Frequency Band performance ensemble.

Dr. Viera can be contacted for individual and group coaching/mentoring or masterclasses through the contact page.on this website.